You have probably noticed more and more people staring at their mobile phones during the last days. And you probably know the reason for it – it's an augmented reality game Pokémon Go. I was 6 years old when Pokémons were a thing, I loved them and collected all the stickers so it comes as no surprise that I'm interested in what this Pokémon Go is all about. But how about you? Your parents? Marketers and CEOs? I believe there is always a way how to make a good use out of the hype! So here comes your guide how to use Pokémon Go for your business:
1. Activate a Lure Module!
This is the most obvious trick how to use Pokémon Go for marketing. If you're lucky enough to have a Pokéstop near your business, you can have many people visiting you for only 1 CHF. How? There is a thing called "Lure Module". You can buy this module for 1 CHF, activate it and it will attract all the Pokémons to you for 30 minutes. And believe me, it attracts people, too
You can even host a Lure Party when you'll be activating the modules for 2-3 hours (your costs will be 5-6 CHF) and let people stay for longer. If you don't believe me that this works, have a look at this picture from one Lure meeting: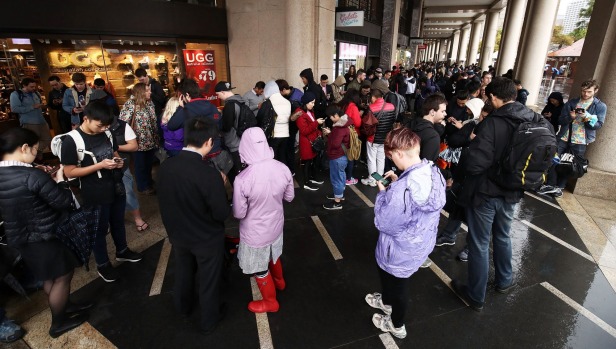 2. Screenshots from your store or a restaurant for a reward
Even if there's no Pokéstop near your business, it doesn't mean there won't be any Pokémons. Let people screenshot the Pokémons they found at your place, post the picture on social media and reward them with a small gift or a discount!
3. Provide chargers or power banks
You can show how clever and careful you are by providing free power banks for people playing the game. Pokémon Go is draining your battery A LOT. Just let them know your place will help them!
4. Pokémon Go city tours
Ok, now it's getting a little bit weird, but trust, it's already a successful thing in Nashville. A traditional city tour agency created the special Pokémon Go tour, which will transport you across the city to catch as many Pokémons as possible. The good thing is that the Pokéstops are always at more or less important landmarks, so connecting a traditional city tour with catching Pokémons is a great idea for any tourist agency!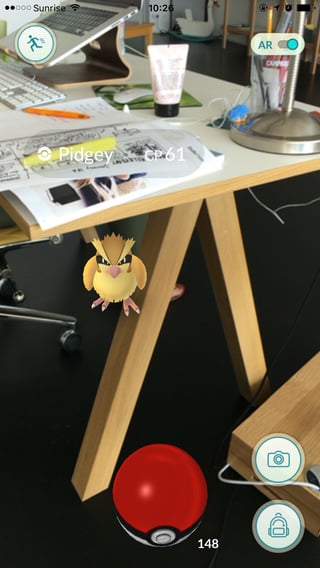 5. We will hatch your egg!
I'm almost embarrassed to write about this, but I have to tell you this. In Pokémon Go, you can create the new Pokémons by hatching the eggs – the Pokémon is ready once you will walk the distance needed for it to hatch. The ordinary Pokémons need 2 km and it goes up to 10 km for the cool ones. However, walking 10 km during your usual working day is not easy, right? Imagine that you would come to the restaurant, the waiter would take your phone and walk with it while you would eat your tasty lunch! Anyone whose employees are walking a lot can offer this simple service. And maybe it sounds crazy, but that's how people will talk about you!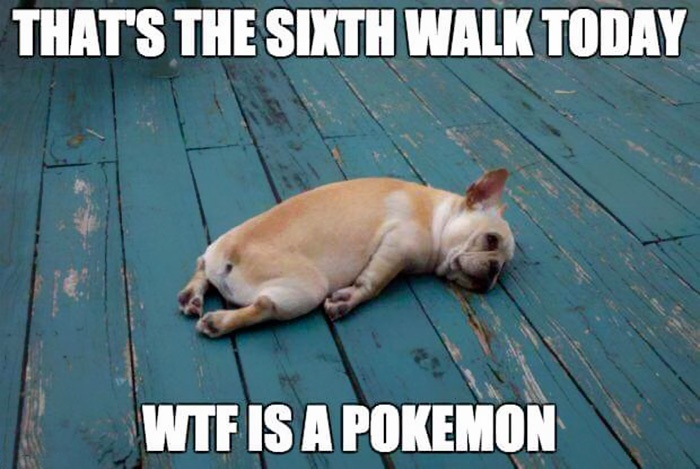 Hillary Clinton is using Pokémon Go to register voters. "Join us as we go to the Pokéstop in Madison Park and put up a lure module, get free pokémon, and battle each other while you register voters and learn more about Sec. Hillary Clinton!!! Kids welcome!"
Will Pokémons decide who wins 2016 election?
What do you think about Pokémon Go? We are curious to hear your opinion!