"U2 the band has a platform and people post videos there?" – said Olga Kay, who has reached almost a million subscribers to this date, back when none of us knew what YouTube was.
Let's be honest – who would have thought that a video platform can change the entertainment, media world, young people and marketing this much? We have television, it's serious, not anybody can work there and it's extremely powerful, right? Well, it was. Maybe. I can't remember anymore.
After decades of watching TV, the change had to come. I believe that not even people at YouTube fully realize, how this happend. We started watching music videos first and then it came – let's play, prank, Q&A, haul, vlog, DIY. If you think this is nothing for you because you're not 15 anymore, 20,000,000 unique visitors at age 65+ in one month will prove you wrong. So how can you feel comfortable among all these unknown words, formats and creators? I can tell you what I've learned at Vidcon 2016!
1. Consume a lot of content,
because a part of finding your voice is imitating others you love – if you don't watch YouTube and don't know what a subscriber is, how can you create great video content? It doesn't matter if you're looking for documentaries about wild zebras or you want to build a successful YouTube channel for your advertising agency. I guarantee you that there is already someone doing it right – you just need to watch them, learn from them and repeat what they did.
A part of finding your voice on YouTube is also realizing that you have permission, you don't need anybody else to give you permission. Do whatever you feel like can help you reach your goal. YouTube is a free creative space, use it! The biggest stars often did one simple thing – they used the same platform as everybody else, they just used it differently.
---
I'd rather break the gear, scratch the lens, than miss the shot. You have to take the chance, it enhances storytelling.
Casey Neistat (who broke 9 drones since January 2016)
---
2. Overcoming the Empty Notebook Syndrome
I know, the blank page is scary. But there are tricks how you can fight against the insecurity it brings. Creating a template with simple questions like "What's the title of the video?" will help you start. It's easy, you can answer that!
Creating the content you would love to watch is the best strategy and one of the most important rules you should follow. Why? If your audience likes it, it means that you have things in common and that's where the real community starts to grow. Producing something you don't really like is risky. Imagine thinking "I know! I don't like it neither!" while reading the negative comments under your video. Create what you love and the right community will love it, too.
Remember: inspiration is nothing, inspiration and work make something. That's what Casey Neistat said at Vidcon. And we all like Casey, don't we?
3. Community
Talking about Casey Neistat – he told us a short story about getting a contract from HBO worth millions of dollars, getting to Cannes Film Festival, Sundance and then – leaving TV. Why? He missed the community, the most attractive aspect of it.
Building the YouTube community needs consistency – you should post regularly and people should know what kind of content they can expect. Consistency helps the relationship, just like in real life. How would your wife feel if you wouldn't meet her for two weeks without a reason? I guess we would have a problem over there
YouTube is not a media world, you're not a TV star on the other side of the wall. YouTube is about conversation, it's about reaching your audience whenever and wherever they want to, it's about getting feedback immediately. Imagine that you could write Quentin Tarantino right after you watched Pulp Fiction – and he would read your comment and answer it! Isn't YouTube magical? You can create the magic between you and your customers yourself!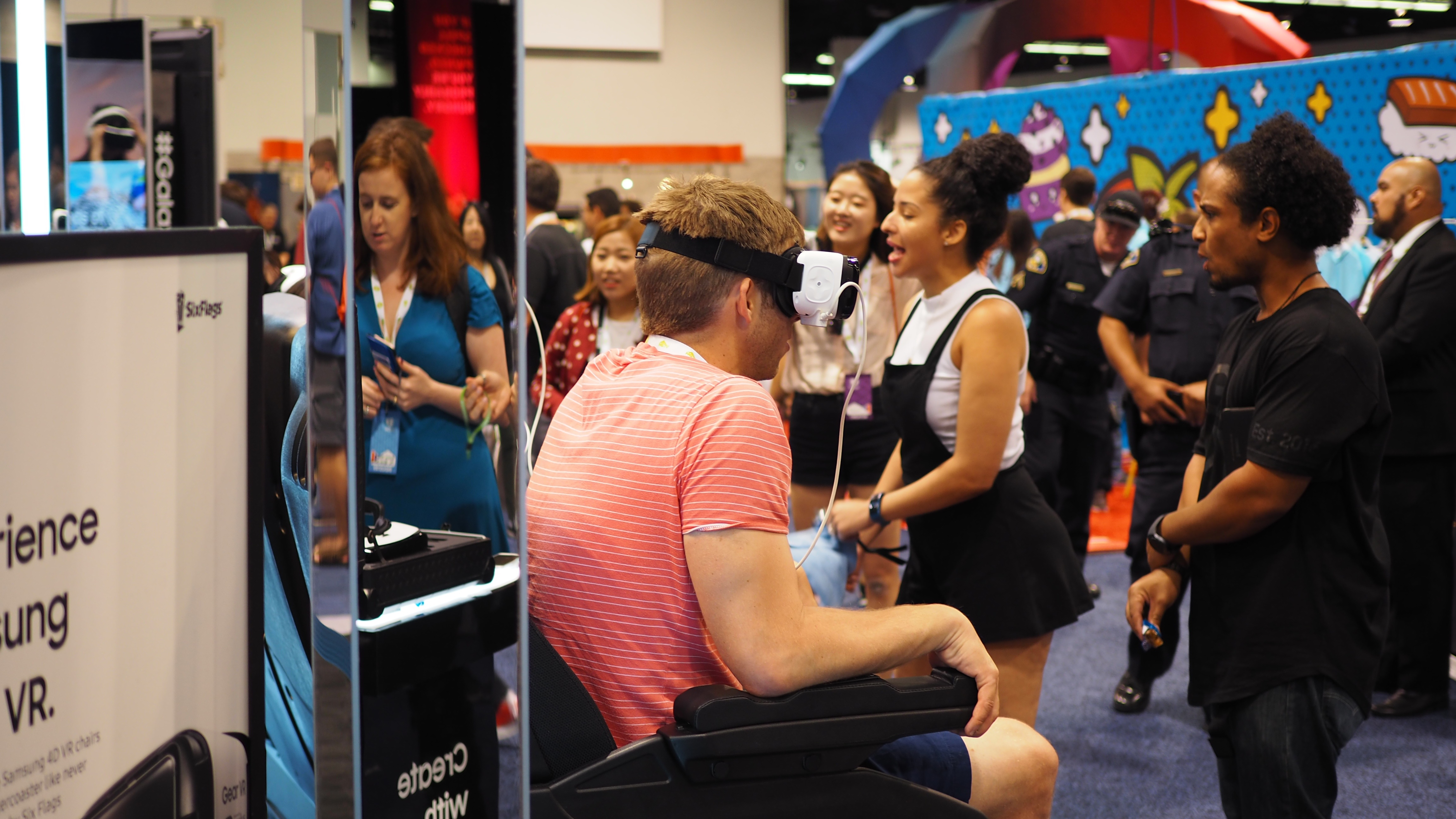 4. ,,Watch what younger creators are making"

One of the first YouTube creators ever, Charlie McDonnell, explained his surprising source of inspiration. He searches for "My first vlog" and watches the most recent results. He says that the content is fresh, authentic, people are full of energy. We shouldn't underestimate the power of youngsters on YouTube. Things they are doing now, we will be doing in few years. I mean… who else laughed at Snapchat two years ago? (I did. Big mistake.)
---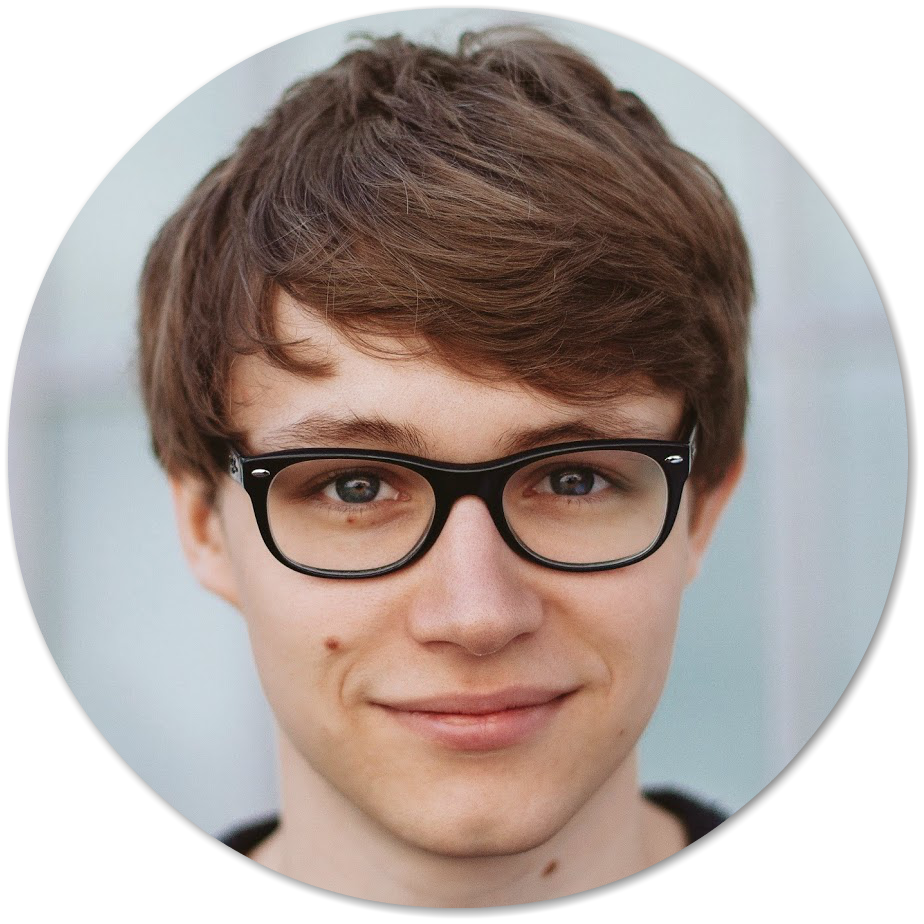 My first vlog videos are a great source of inspiration! They are the most authentic, they have a sparkle and you can feel that creators have no pressure. They just want to create.
Charlie McDonnell
---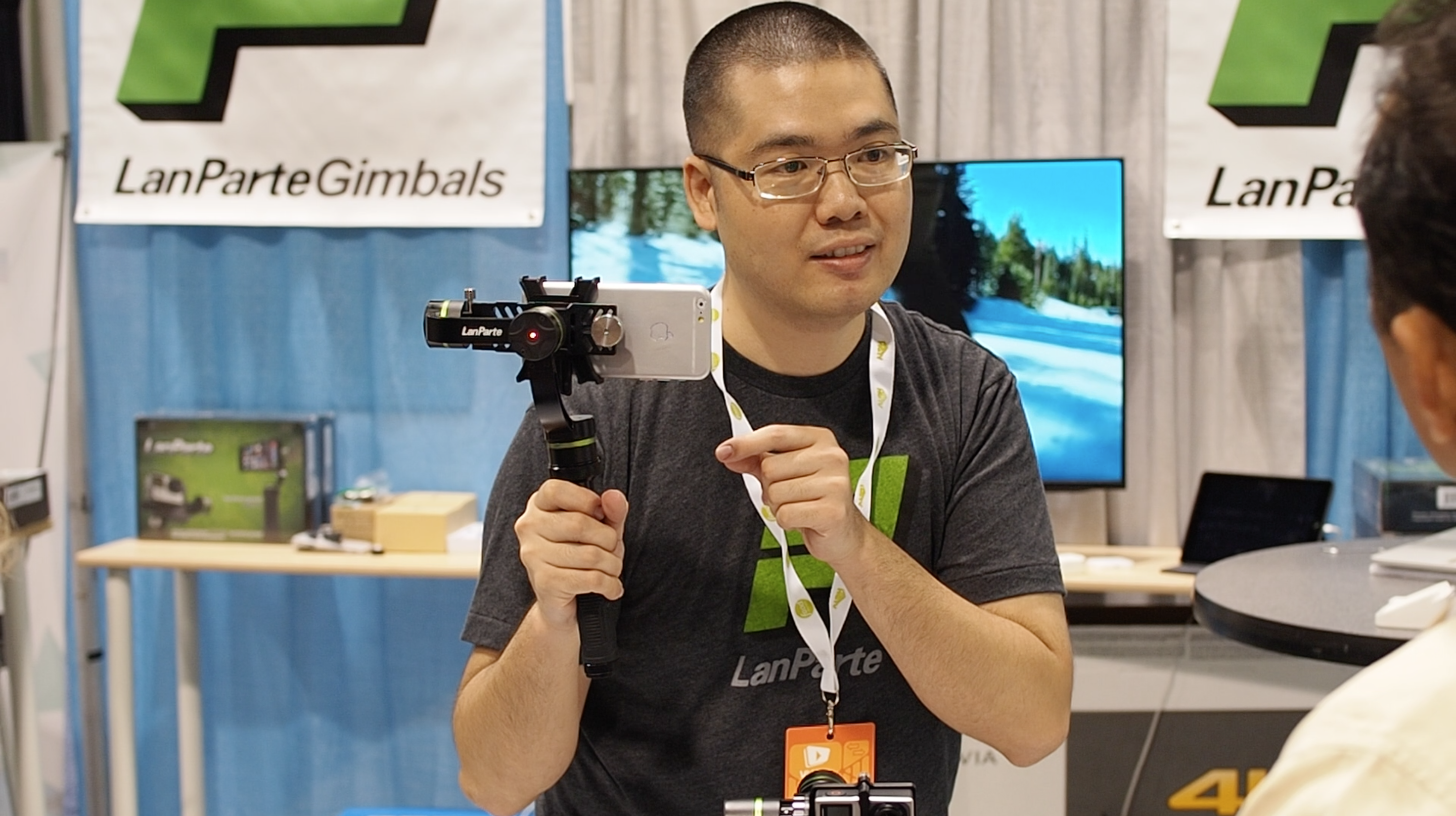 5. Gear
I will keep it short. I have passed my first semester at a film school with movies edited in Windows Movie Maker. I got a Bachelor degree in Film Directing with a Canon worth 400 CHF and the basic lens. And until the last year, I only used free editing softwares.
We are all a part of the big boom around 360°, we see the drones flying around, live streams being popular, but let's be honest: Does this expensive gear help you to tell your story? Do I need to see the 360° angle, when the action is happening at one place? How many people can see the difference between f1.8 lens and f1.4 lens? But let's see what Yulin Kuang thought about the "gear topic" – you will find her statements in this short mood video!
6. YouTube Best Practices
Don't look at all the Best Practices, sometimes the opposite is the best for you. At Vidcon I met many creators with millions of subscribers, who don't add any Subscribe button at the end of every video. Some of them don't care about the thumbnails or clickbait titles. Their reasons are very simple – they don't think it works well for their channel. "Once the person is on my channel watching my video, why should I say they should subscribe? They can see it. They know they can subscribe." – said Charlie McDonnell and he was right. Do what works well for you, there is no boss on YouTube!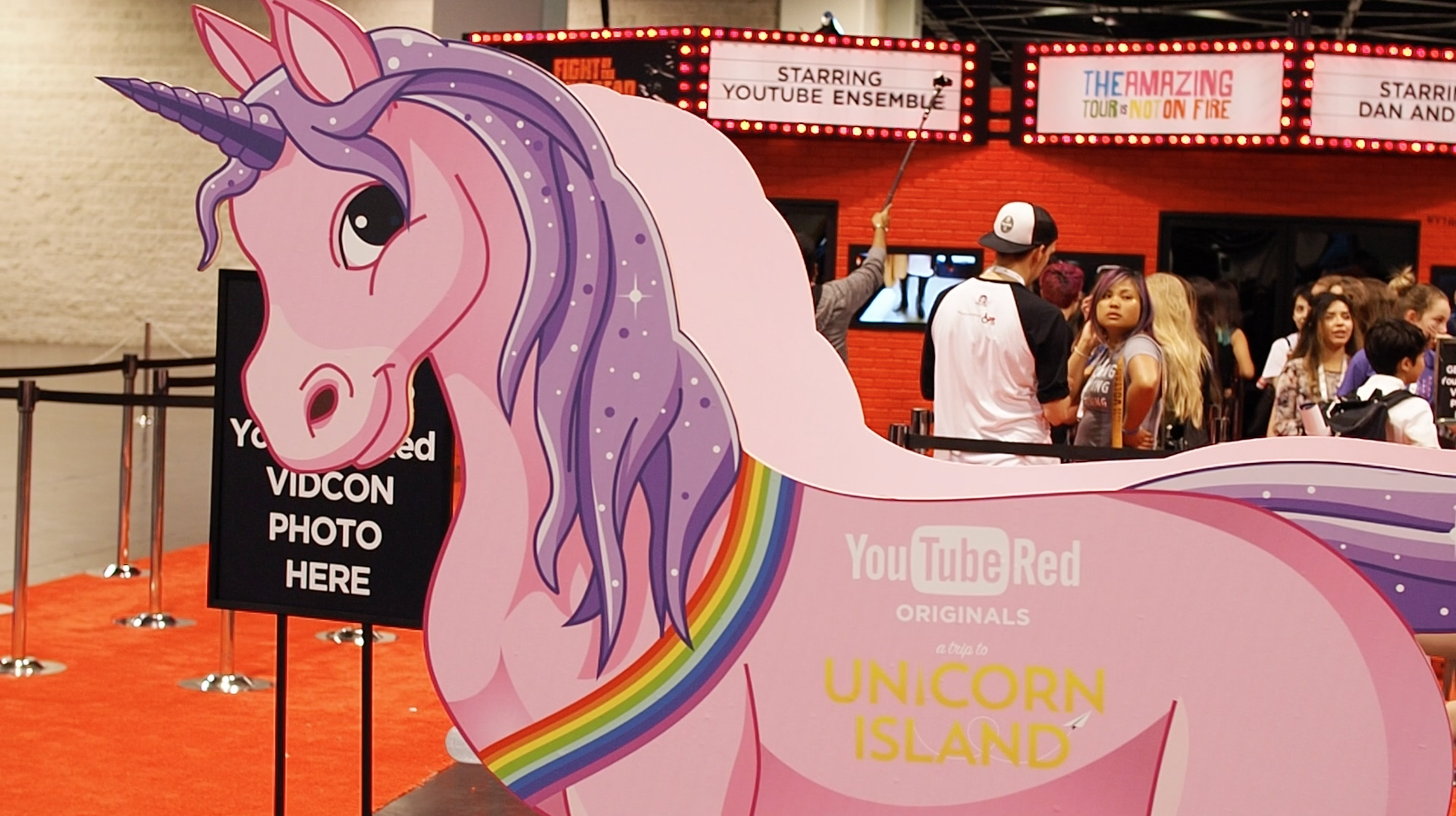 Vidcon was like paradise for anybody interested in online video. You could meet those who you look up to, chat with successful creators, meet management from YouTube, Facebook, Buzzfeed, but most importantly, thousands of independent creators trying their best to create the best content possible. Vidcon was full of life. At one panel, a guy stood up during the Q&A and shared his story. His content is very popular among strangers, but it's too controversial for his small hometown. After a short talk with others, who went through the same, but now are one of the most popular creators worldwide, he was shaking. Shaking with happiness."I've never been to West Coast, I've never left my hometown before."This is why Vidcon was powerful. See you next year in Amsterdam!
Every story has been told, everything has been done – but it hasn't been done by you yet.